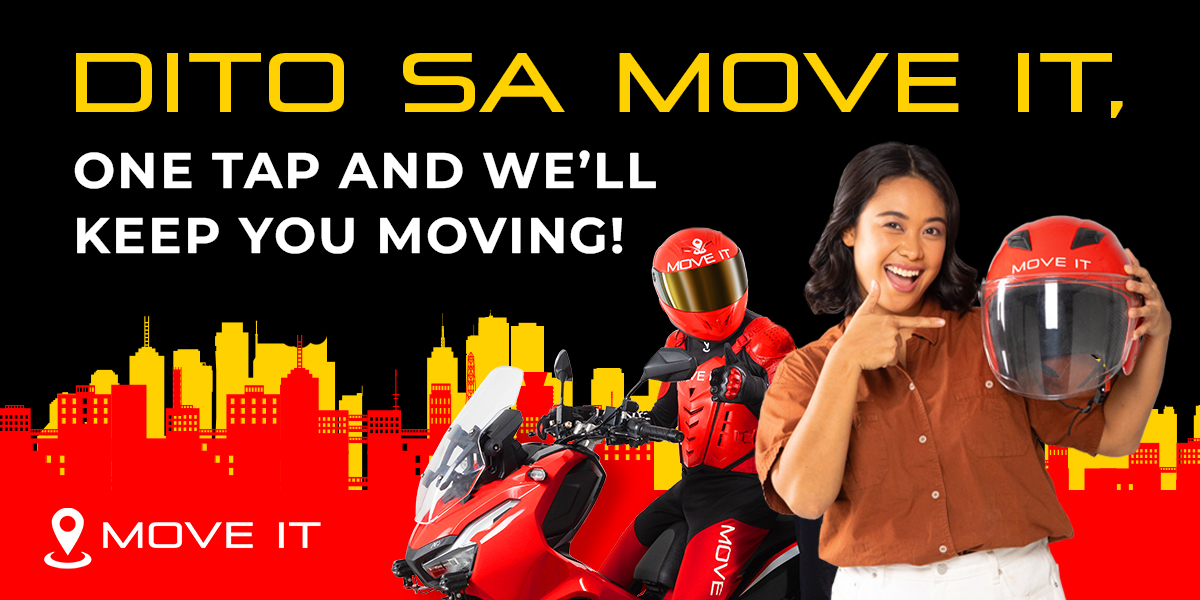 Move It is an on-demand booking platform that provides safe, accessible, and affordable motorcycle-taxi rides. With just a few taps, Move It aims to help you ease your daily commute and bring you where you need to be. 
You can easily book a ride through the Move It App, call a Move It rider on the road, or go to one of our Move It Booking Booths!
Booking through the Move it App
Using the app, will help ease your traffic woes with its reliable moto-taxi service, affordable fares, promos, and well-trained drivers.
Simply follow the steps below:
(1) Download the Move It Now app through AppStore (iOS) or PlayStore (Android).
(2) Register by providing your valid phone number, email address, and other basic personal information. Once registered, you can now start using the MOVE IT App!
(3) Tap the Moto-taxi button and input your pick-up and drop off address. Make sure the pin is correct to the location you want to be picked up and dropped off.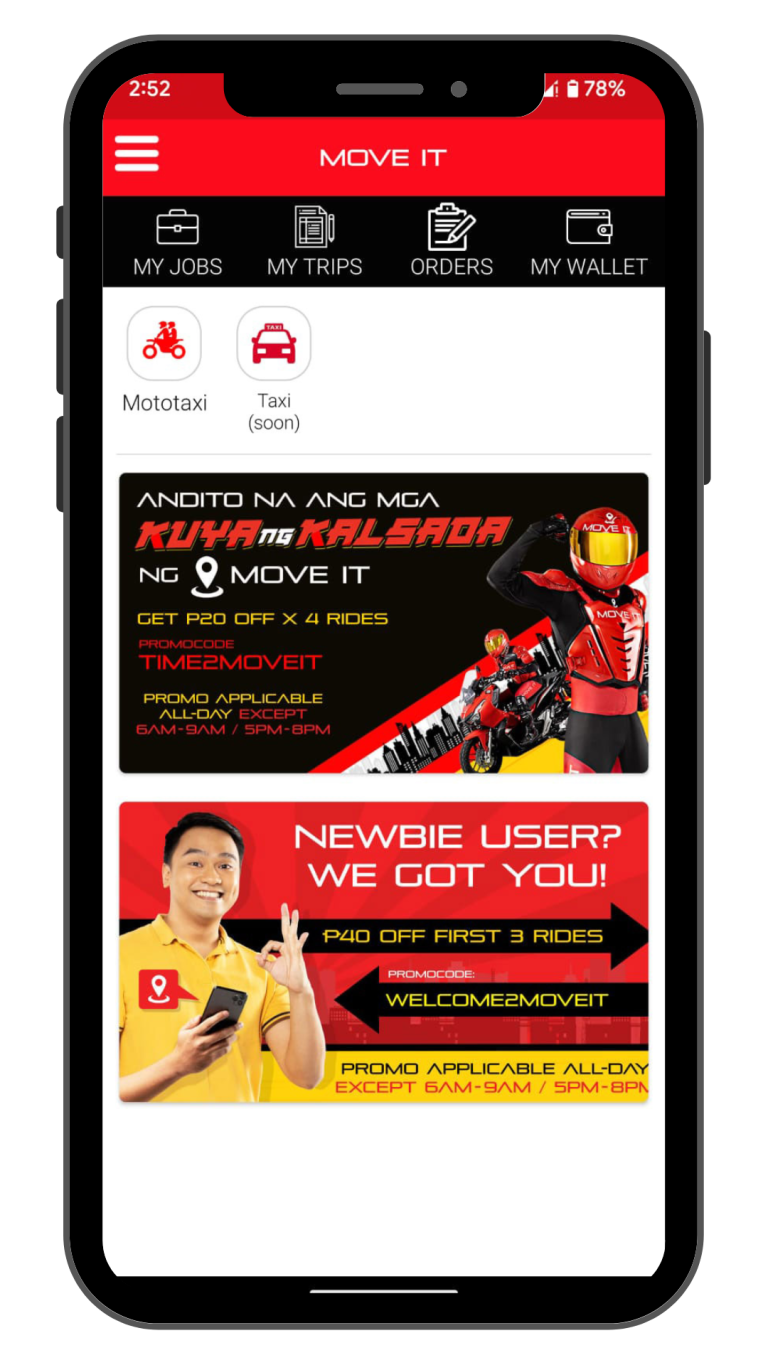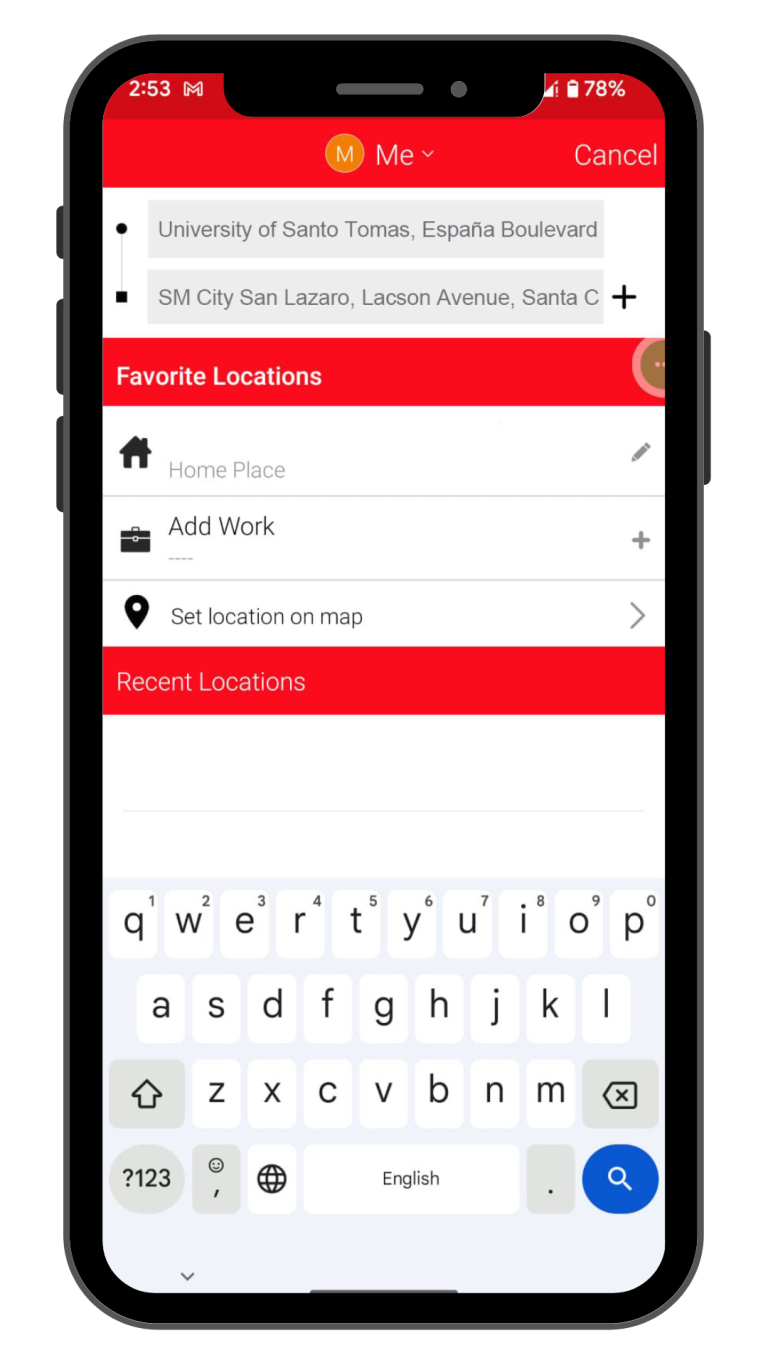 (4) Choose your preferred payment method – Cash or Move It Wallet.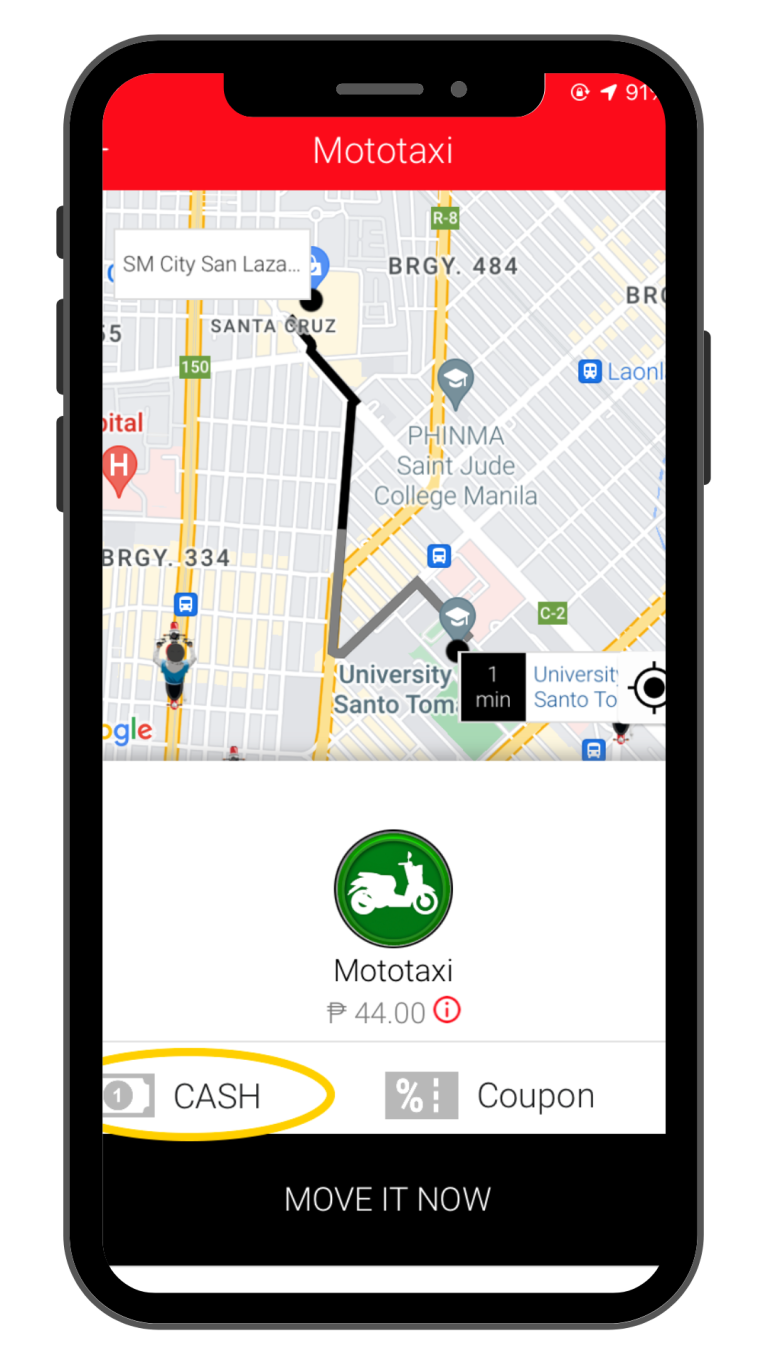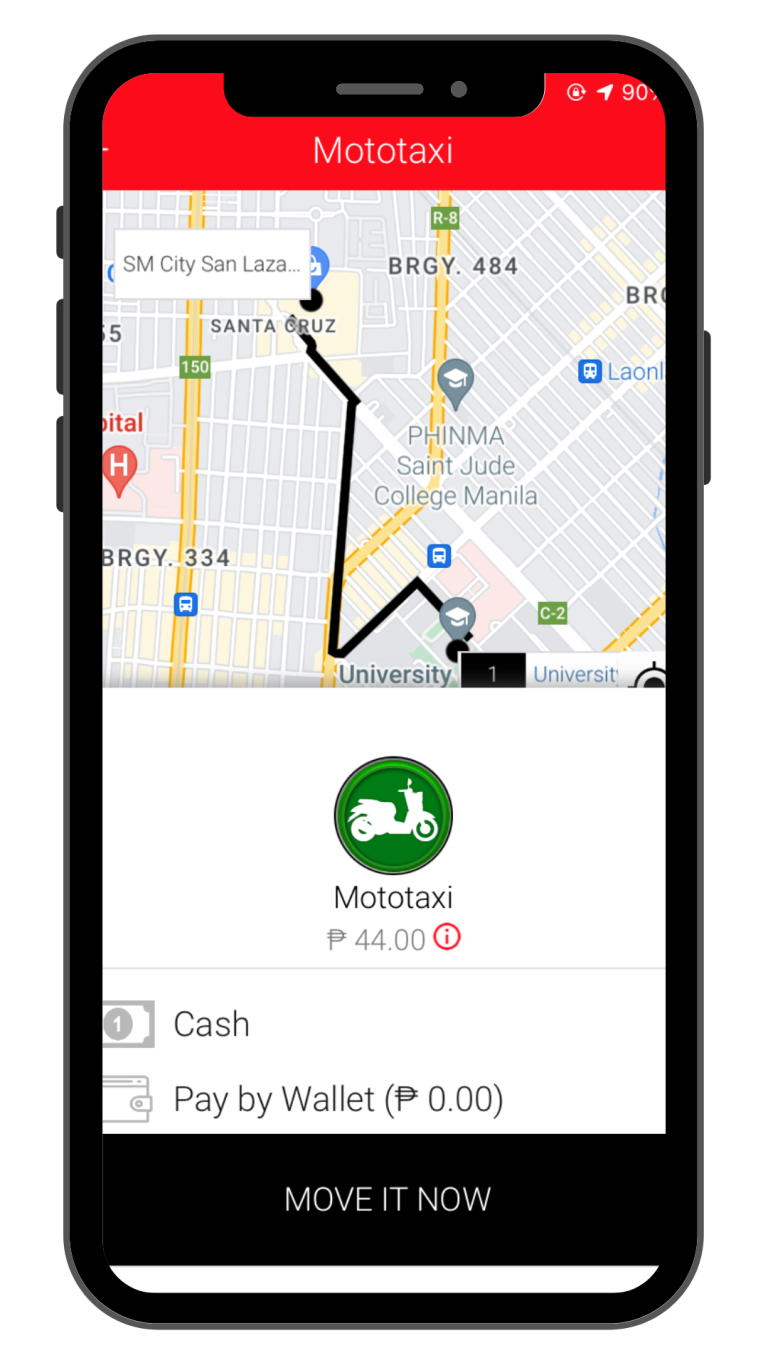 (5) To apply a promo code, tap "Coupon" and type the promo code. Tap "Apply".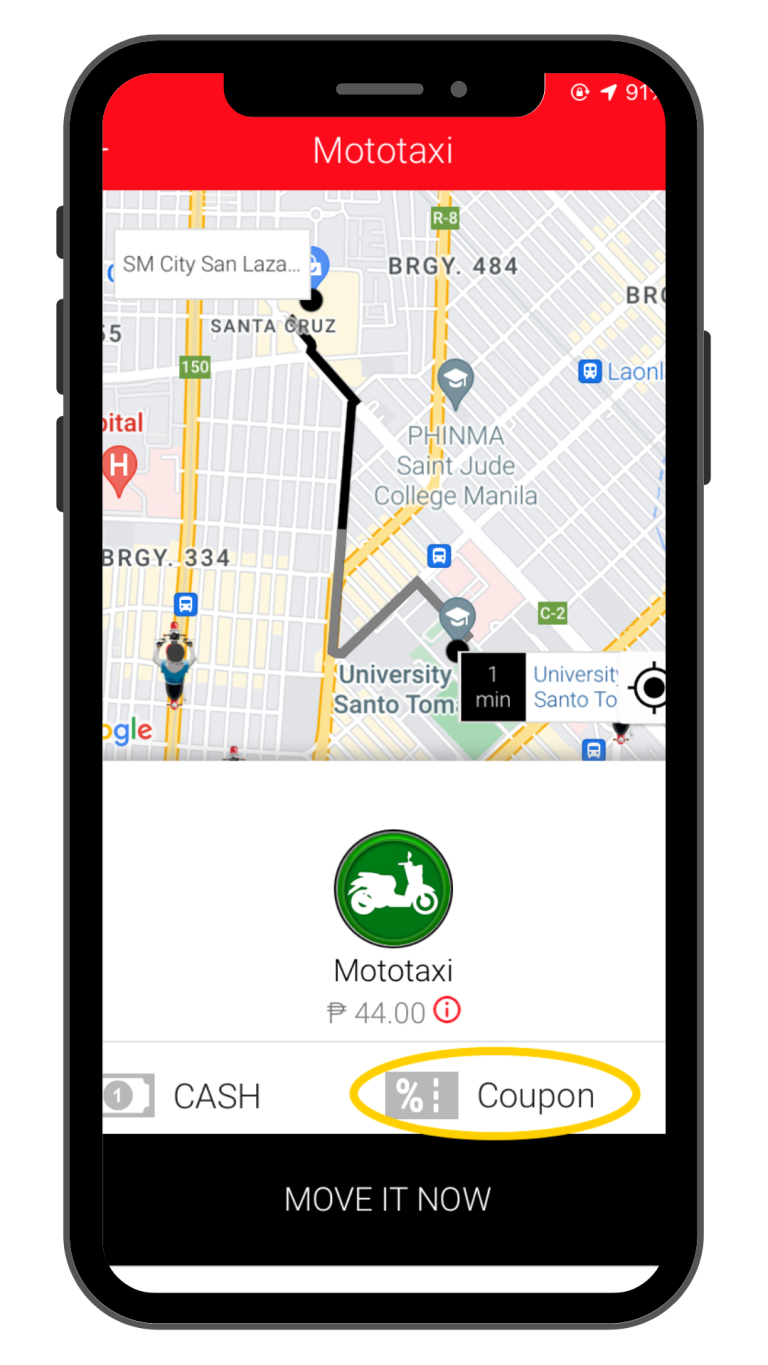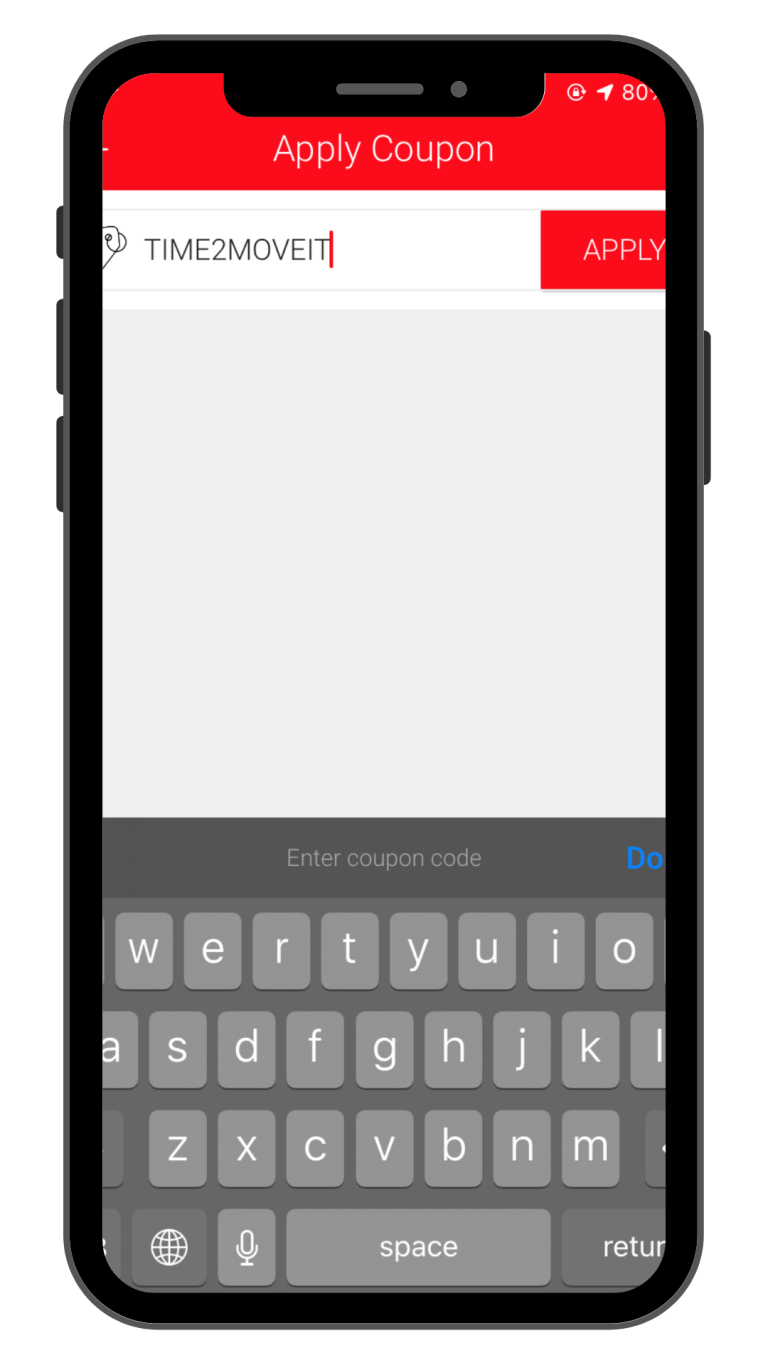 (6) Confirm your service request and tap "Move it now" and once a rider accepts your booking, it's done! Service will be on its way!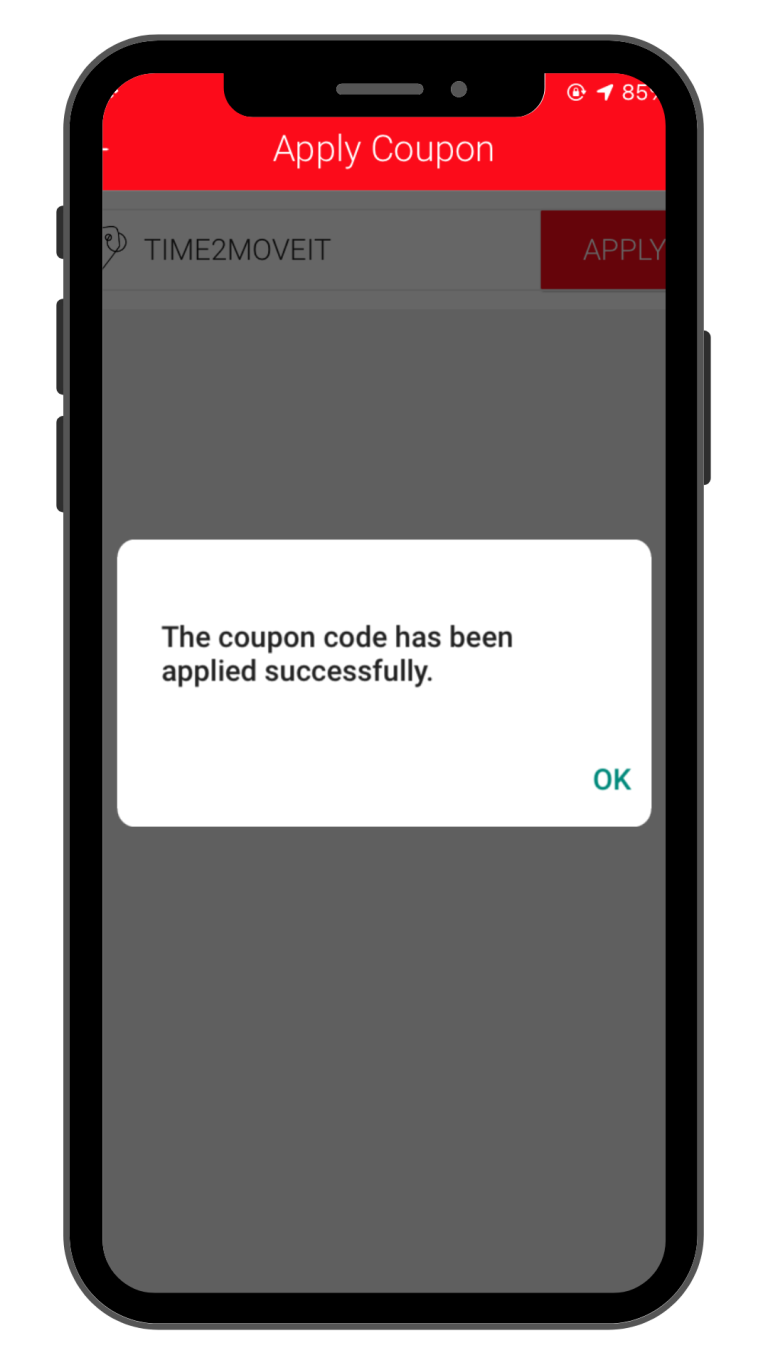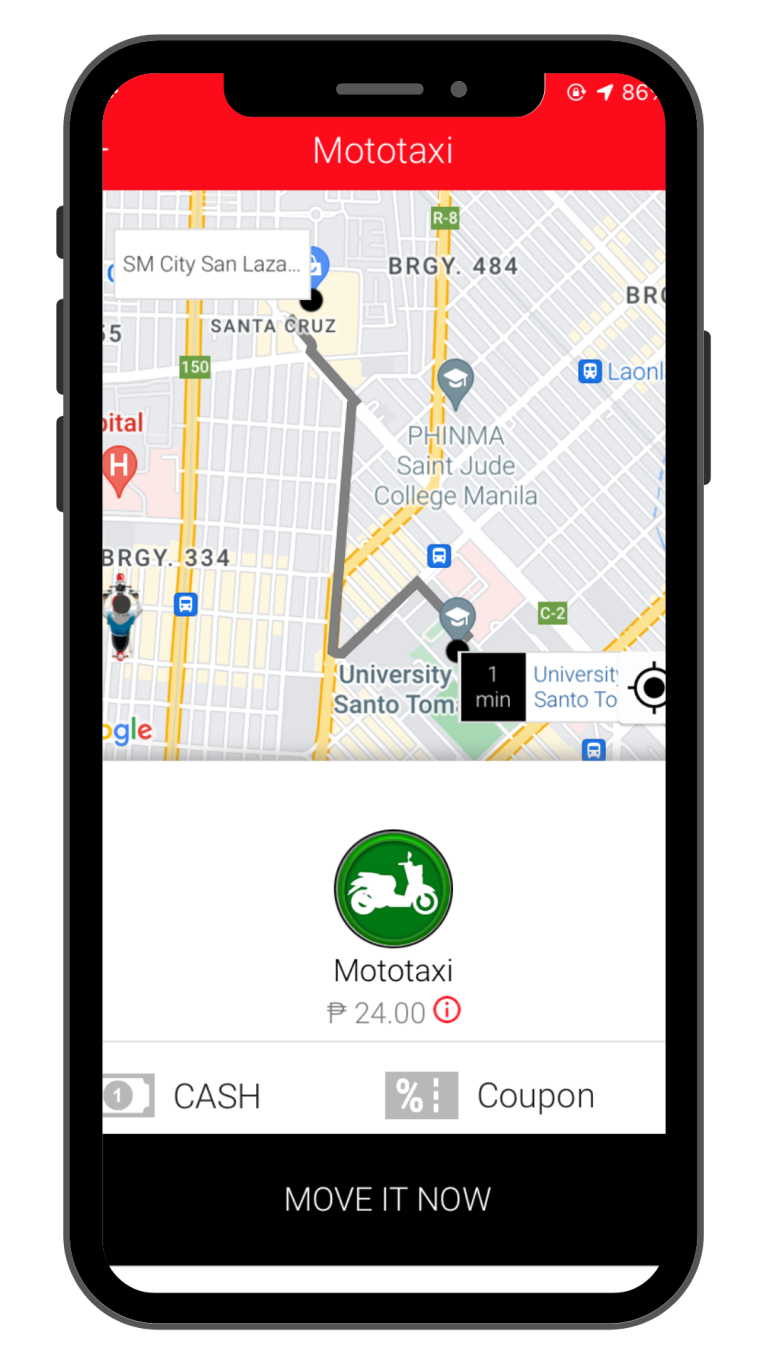 Booking through the Move it Booking booths
Using the Booking booths will help you get access to fast and safe moto-taxi transportation which you can rely on during times of need even without booking online.
EXCLUSIVE PROMO: Get P50 off your next 3 Move It rides when you book through our Move it Booking Booths*, valid from October 14 to December 31, 2022
*Applicable for Ayala 30th, Ayala Cloverleaf, and Ayala Marikina Booths.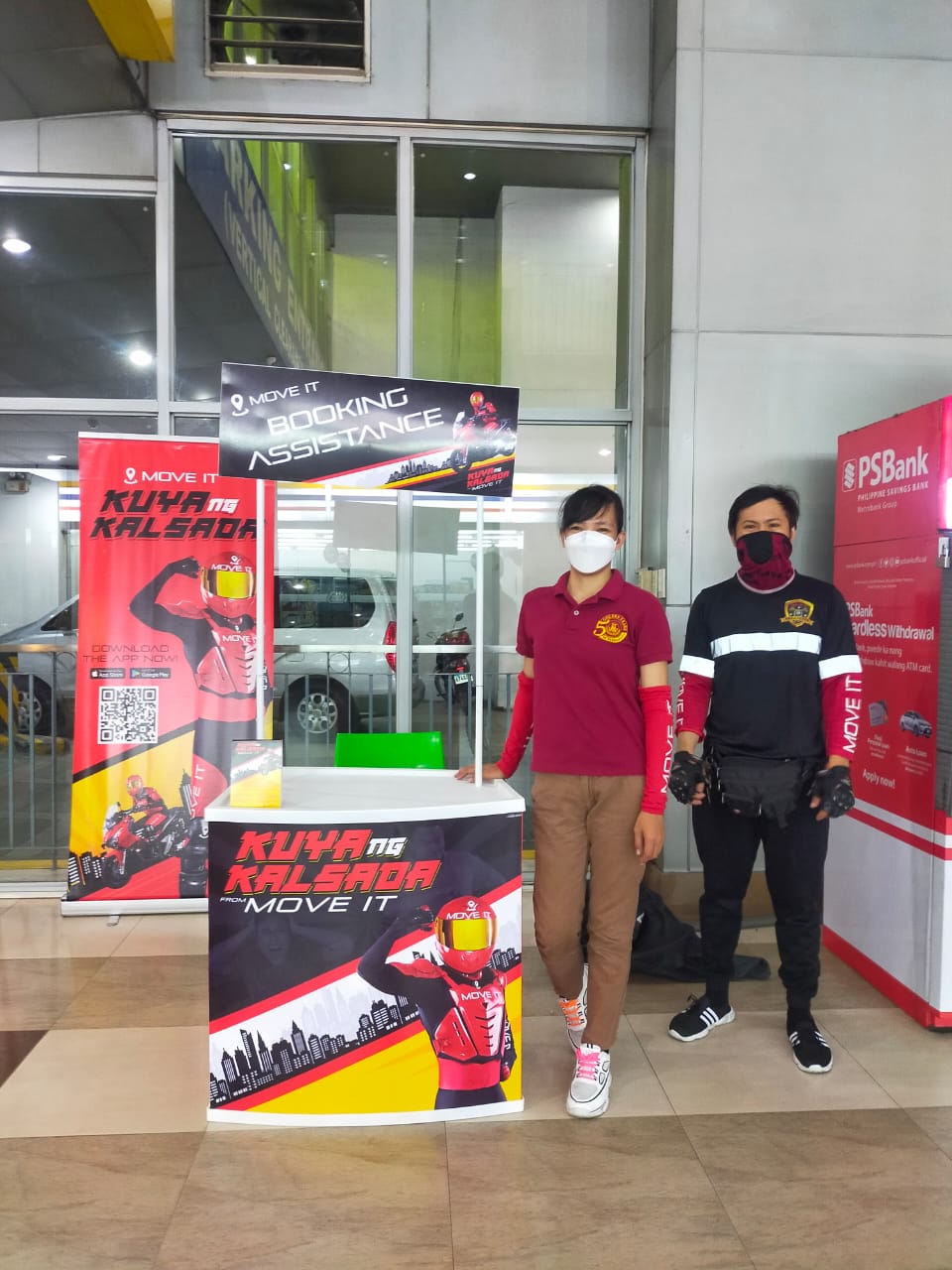 Simply follow the steps below: 
Go to the nearest Move it Booking booth near you! For the full list of

Move It Booking Booth locations, click

here

. 

Kindly fall in line and wait for your turn to be assisted by our Booking Booth staff. 

Scan the QR CODE and register through the Google Form to get promo discounts.

G

ive your pick-up and drop off location, and wait

for the Booking booth staff to book your ride or call the nearest Move It rider nearby.
As part of our safety and hygiene protocol, don't forget to always sanitize, wear your facemask, hairnet, and always have a helmet on to ensure your safety before riding. 
Don't have a Move It account yet? Download the Move It Now app via PlayStore/App Store